Winter Village Decorative Plaque. The plaque features a captivating image of beautiful houses printed to look 3D.
Buy Now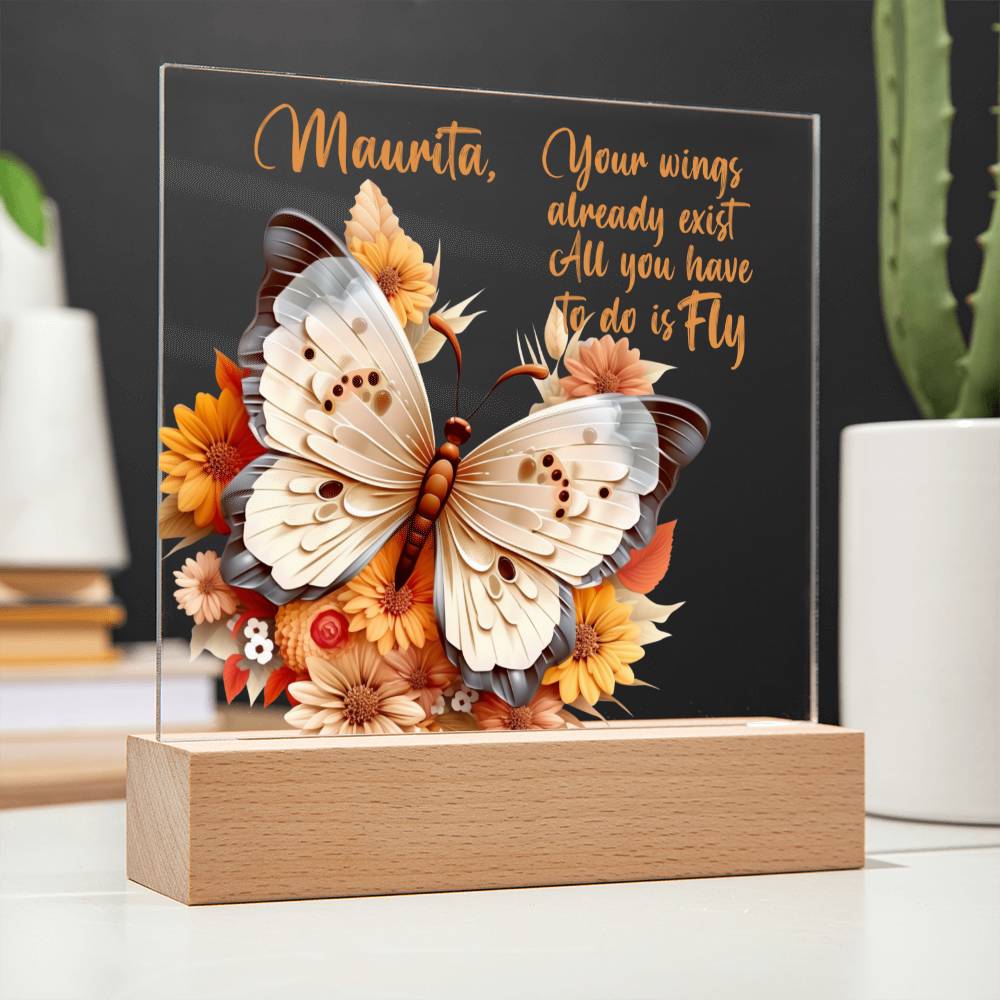 3D-printed butterfly surrounded by flowers on clear acrylic. Personalize the plaque with your name or give it to a family member or a friend who needs a little encouragement and a boost of confidence.
Buy Here
Our Pastor's Wife Christian Faith coffee mug features a Bible verse, a dove, and a collection of pink flowers. Personalize this cup with the name of the Pastor's wife to make it extra special.
Buy Now